Dr. Clifford E. McLain Audio Bible Studies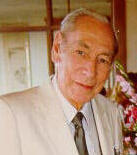 Israel is associated with a covenant, old and new. Believing Gentiles during the Acts were blessed with faithful Abraham, but by nature and in the flesh the Gentiles were strangers from the covenant of promise, and in the teaching of the Prison Epistles, no covenant of any description is known. Most christians are quick to assume the New Covenant applies to them... yet it's promised to Israel.

Any church or group of believers today who will claim any of the promises given to Abraham, or the covenants or even the law, are simply thieves and robbers. It is such that Paul speaks of as having departed from him, which means they departed from the truth that God by a special dispensation had entrusted to Paul. So we are obliged to conclude that the covenant and the mystery have nothing in common, they do not overlap, and neither do they have the same hope and time of resurrection.

*Downloading mp3: In order to download, right click mp3 format for the title you want and choose "Save Target As.." Specify where you would like the file saved and click Save. The half hour program typically takes 30 minutes to download with a 28.8 modem.
Part 1 of Introduction
47 Min.
5.3
Part 2 of Introduction

46 Min.
5.2 MB
Part 3 of Introduction (Romans 15:23-33)

56 Min.
6.1 MB
The distinction of Covenants.
Primarily between the Old and the New Covenants.
The New Covenant is for Israel.
49 Min.
5.4 MB
Galatians 4. Calling and Inheritance. Our calling is different from the nation of Israel. The Jew was to keep the Law in the O.T. yet the N.T. was to enable them to keep it.
46 Min.
5.1 MB
The Land and Holy City - the earthly and heavenly hope of Abraham.
49 Min.
5.4 MB
Isaiah 56:1-8.
Finishing the teaching up to the offering of the New Covenant.
54 Min.
5.9 MB
Finishing up the comparison between the Old Covenant and New Covenant. The hope of Israel in the New Covenant up until Acts 28:28. Tthe Mystery revealed.
43 Min.
4.8 MB
Genesis 1:26-31; 2:6-17. Attributes of the Godhead that existed before the foundation of the world. The blood of the everlasting covenant determined before the world was.
40 Min.
4.5 MB
Genesis 3:14-21. The curse of Satan and the promise of a Savior through the Seed of the woman. The roles established for a man and a woman.
53 Min.
5.8 MB
Genesis 6:1-13. The judgement that fell on the adamic creation and the flood in Noah's time.
Angelic eruption and corruption of the human race.
53 Min.
5.8 MB
1 Corinthians 15:3-23.

50 Min.
5.5 MB
Genesis 8:15-22; 9:1-19.

31 min.
3.6 MB
Genesis 9:18-29

56 Min.
6.1 Mb
Genesis 9:18-29
Passover commentary

48 Min.
5.3 MB
Acts 3:12-21

50 Min.
5.6 MB
John 2:23-25 ; 3:1-8.
Nicodemus study.

52 Min.
5.8 MB
2 Corinthians 3:6-18.
Nicodemus continued.
52 min. 5,8 MB
52 Min.
5.8 MB
Genesis 12:1-7.
Abraham.
44 min. 4,9 MB
44 Min.
4.9 MB